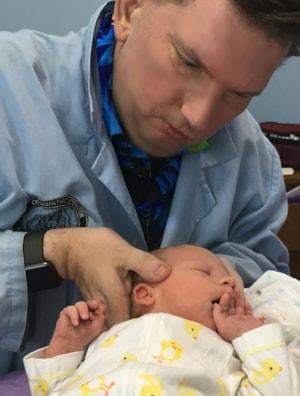 In brief, Osteopathic Medical Doctors, are fully licensed and recognized physicians and surgeons who stress the unity of all body systems. They also emphasize the musculoskeletal system, holistic medicine, and proper nutrition and environmental factors I treating disease and finding health for their patients. They bring a hands-on approach to medicine and view palpation and manipulation as aids to the diagnosis and treatment of various illnesses.
Osteopathic medicine was founded on the Missouri frontier in 1874. Dr. Andrew Taylor Still was an individualistic and strong-willed MD who was dissatisfied with the ineffectiveness of nineteenth-century medicine. He decried the indiscriminate use of drugs and surgery of the day and saw many people, including his own three children, die from the maltreatment of the current medical system of the day. In response, Dr. Still founded a philosophy and school of medicine that hearkened back to Hippocrates with its central focus on body unity. He identified the musculoskeletal system as a key element of health. He recognized the body's capacity to heal. He stressed preventative medicine, eating properly, and keeping fit over drugs and surgery.
Dr. Still felt that medicine including drug and surgery had an important role in treatment of disease but only as a last resort. Dr. Still identified palpation and the human touch as vital to treatment of the patient. He developed many manipulation techniques aimed at alleviating or lessening disease and symptoms. In fact, modern day chiropractic, myofascial release, trigger point therapy, and craniosacral therapy all have their origins in Osteopathy. However, unlike these other therapies Osteopathy is unique in emphasizing body unity and whole patient in the context of the totality of healthcare approaches. Today, DOs offer modern medical care -- but medical care with a difference.